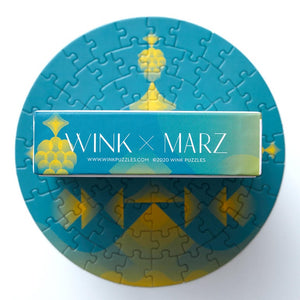 Marz Mini Puzzles
We are now offering all three puzzles made with our friends at Wink Puzzles for you to enjoy. These 72 piece puzzles are Cute AF !!!!

We doubt you will be able to put one of these puzzles together in the span of drinking one of our beverages, but you can try.

We made three puzzles:

Krampbiscus
Flower Power
Holihaze

Choose one two or all three.